Employee training continues to produce highest returns on investment a company can make. We design and develop Computer Based Trainings (CBTs) using our in-depth understanding of your business processes, best practices in instructional design, and leading tools in the e-learning technology to enable your employees, contractors, and leadership achieve better performance and higher productivity levels.
Custom Course Development
Our training programs are designed to provide you with an interactive and relevant learning experience. We develop training packages that actively engage participants for better absorption and knowledge retention. We gather detailed information about your business processes and develop training packages that significantly improve your knowledge and understanding of related policies, procedures, roles, responsibilities, and controls every time you take our on-demand courses in the comfort of your own environment and convenience of your schedule.
E-Learning Technology
We use leading e-learning tools, such as, Articulate, and Captivate to develop interactive courses, quizzes, and media-rich interactions. All our courses are SCORM, or AICC compatible. Thus, you can add our courses seamlessly to your existing Learning Management System (LMS), or have us host and administer your courses for you in our own environment.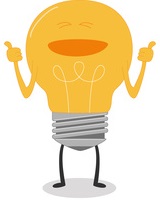 Learn Independantly
Learn interactively at your own pace in the comfort of your office or home.
E-Learning Services
Educate your team for better performance, improved productivity, and industry leadership. Key features of our offerings are:
- Interactive Learning
- Relevant Subject Matter
- Media Rich Content
- SCORM Compliance
- On-demand Learning